PRODUCT DESCRIPTIONS
DownTown CityCenter is a modular building based on a 32x32 baseplate.
It's designed to fit and connect to the existing official LEGO Modular Buildings line.

The MOC is made of 2 seperate buildings, a 3 story residential building with full interior.
On the groundlevel floor you'll find a living area, complete with kitchen and dining place. There are also a few subtle details present such as a coathanger and small wine rack.

The first floor contains a bedroom and fully equipped bathroom. The top floor houses a small personal gym!

The second building is seperated into a sandwich bar and duplex appartment on top.
Also here are a couple interesting details integrated such as a vending machine for drinks placed in the sandwich bar, a washing machine to complete the luxurious duplex appartment and more!

The entire MOC is Made up out of 5 modules with removable walls on each module for easy access & to show the interior.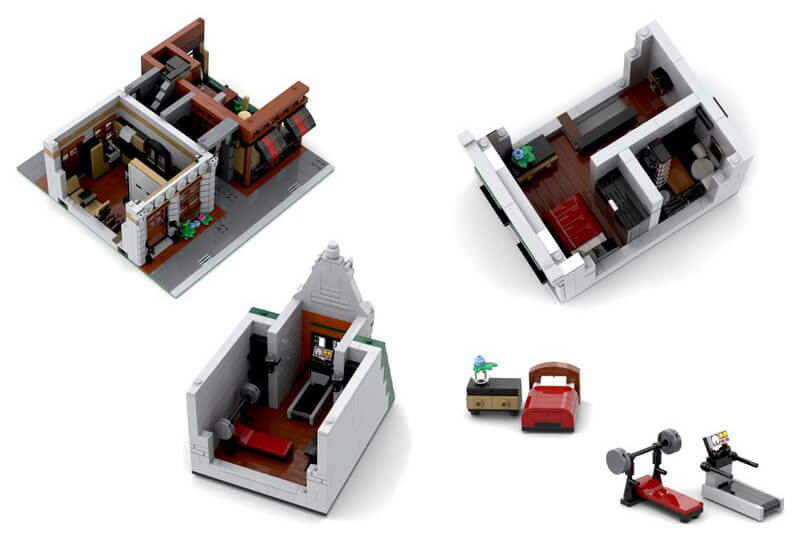 Building Instruction GUIDE
After the purchase, please join our official facebook group to get the PDF User guide instruction👇👇👇
https://www.facebook.com/groups/336880580601164/